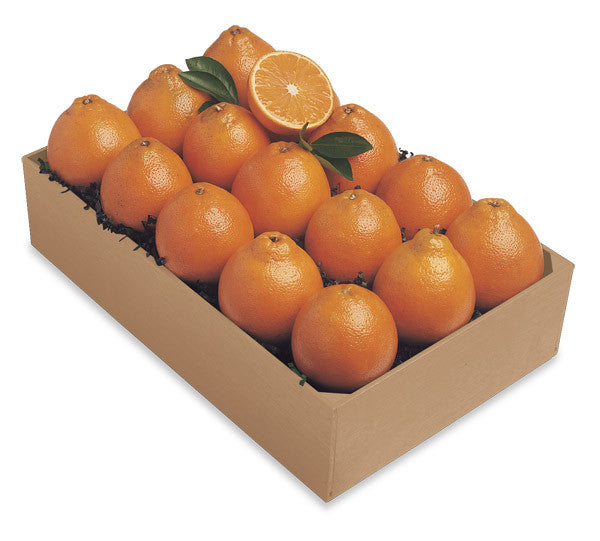 Honeybells - First & Last Pick
$ 92.98
You'll enjoy receiving our famous HoneyBells with shipments from the first pick in early January and the last pick in late January.  Both boxes are filled with premium quality HoneyBells that are loaded with delicious juice, unique in flavor.  A joyous way to send your greetings twice! 
SAVE 10% ON EACH SHIPMENT!
 No other discounts apply
Add $19.99 per package Shipping & Handling
A gift message to your recipients can be added at checkout.
If you are placing gift orders to be shipped to multiple addresses,
you may find it easier to place your orders over the phone
while our website is still under construction. 
Our office hours are 9:00 - 5:00 EST Monday - Sunday.