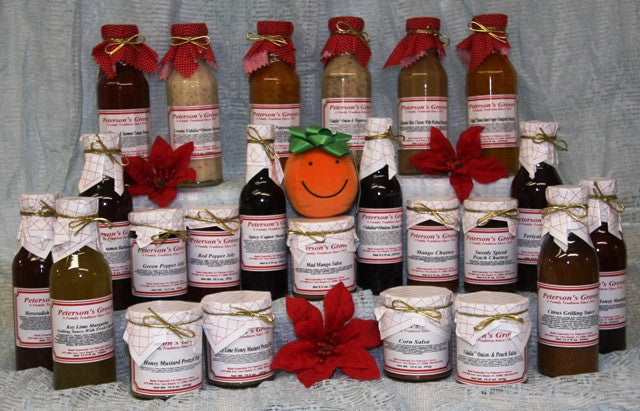 Gourmet Sauces & Dressings
$ 5.50
We have a full line of Gourmet sauces, dressings, marinades, dips, jellies and marmalades. These products are formulated with great care from old family recipes and are versatile and easy to use. They can be used straight from the bottle or to flavor, grilled, baked, stir-fried foods and so much more!  
"PG" indicates products with the Peterson's Grove exclusive label.
Available all year
Standard shipping and handling charge of $19.99 will apply to most shipments up to 6 jars of any product.  If your order exceeds
6
jars, please call us for a quote on the shipping charge.