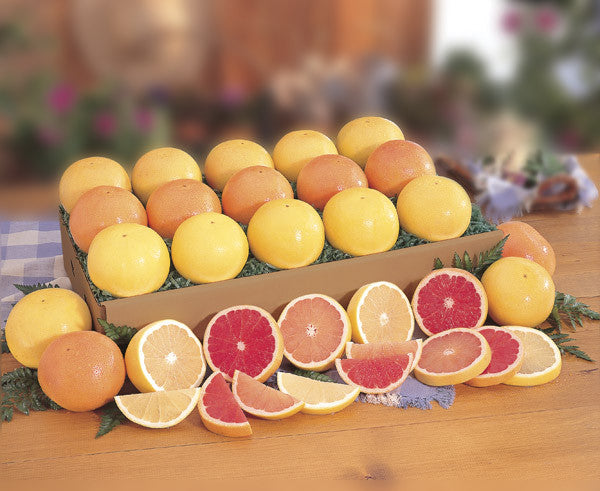 Grapefruit Trio
$ 49.99
Ruby Red, White & Crimson Grapefruit.  Each variety of grapefruit has it's own unique flavor and grapefruit lovers can now sample all three in one great gift. These premium fruits are delivered grove fresh, bursting with juice.
Available mid-November thru April.

Add $19.99 per package Shipping & Handling
A gift message to your recipients can be added at checkout
If you are placing gift orders to be shipped to multiple addresses,
you may find it easier to place your orders over the phone
while our website is still under construction. 
Our office hours are 9:00 - 5:00 EST Monday - Sunday.