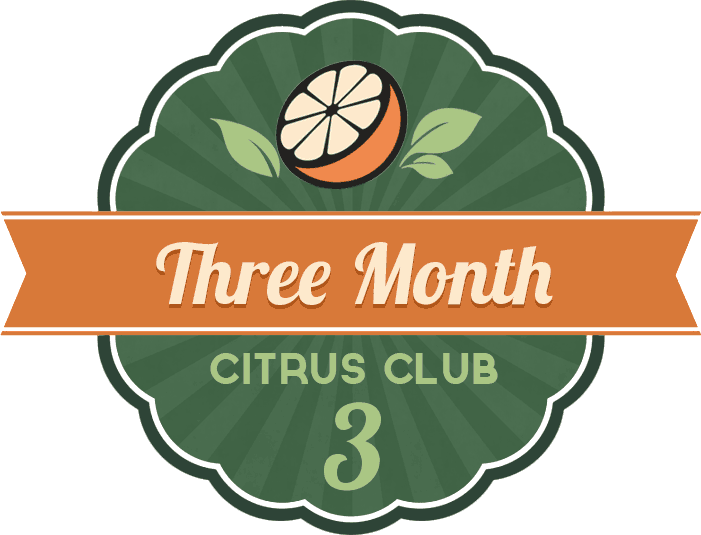 Three Month Citrus Club
$ 115.37
Month after delicious month, November through January, the gifts keep arriving. Your family, friends and business associates will enjoy fresh picked citrus all season long. So easy to give, your generosity will be rewarded with the big smiles and thanks you will receive every time another box of sunshine arrives at their door! (weights are approximate).
We are happy to customize a club for you to include Grapefruit every month or whatever months you choose, please give us a call to build a club that is perfect for you!
SAVE 5% ON EVERY SHIPMENT!
NO OTHER DISCOUNTS APPLY.
Add $19.99 per package Shipping & Handling
A gift message to your recipients can be added at checkout.
If you are placing gift orders to be shipped to multiple addresses,
you may find it easier to place your orders over the phone
while our website is still under construction. 
Our office hours are 9:00 - 5:00 EST Monday - Sunday.
November

Navels Oranges

December

Navels & Ruby Red grapefruit

January

HoneyBells