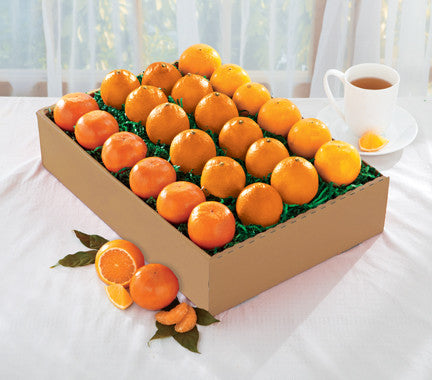 Grower's Choice Collection
$ 49.99
Navels, HoneyBells and Tangerines
Picked, packed an rushed to you.  Three popular January favorites arrive together at last.  Includes 12 juice filled snack sized HoneyBells, 6 sweet Navel Oranges and 6 easy-to-peel Tangerines.  There's lots to share and enjoy with this elite collection.
Available January only.
Add $19.99 per package Shipping & Handling
A gift message to your recipients can be added at checkout.
If you are placing gift orders to be shipped to multiple addresses,
you may find it easier to place your orders over the phone
while our website is still under construction. 
Our office hours are 9:00 - 5:00 EST Monday - Sunday.