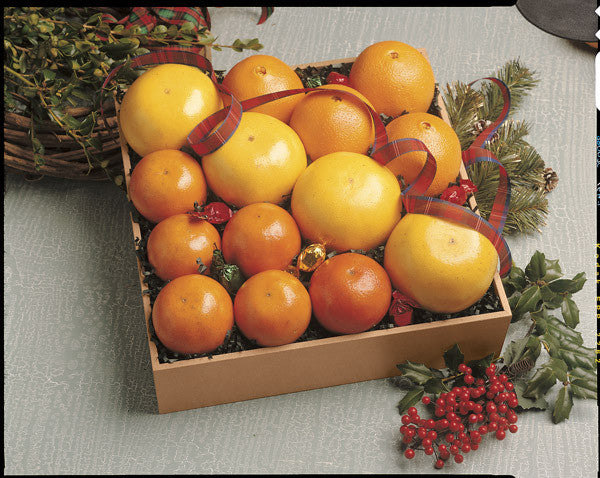 Holiday Threesome
$ 42.99
Juice Laden Fruit plus Sweet Treats
Friends and family will love receiving this festive gift of fresh-picked juicy Navel Oranges, plump Ruby Red Grapefruit and easy-to-peel sweet-tangy Tangelos.  To make the sweet even sweeter, Holiday Candies are included.
Available mid-November thru December.
Add $19.99 per package Shipping & Handling
A gift message to your recipients can be added at checkout.
If you are placing gift orders to be shipped to multiple addresses,
you may find it easier to place your orders over the phone
while our website is still under construction. 
Our office hours are 9:00 - 5:00 EST Monday - Sunday.