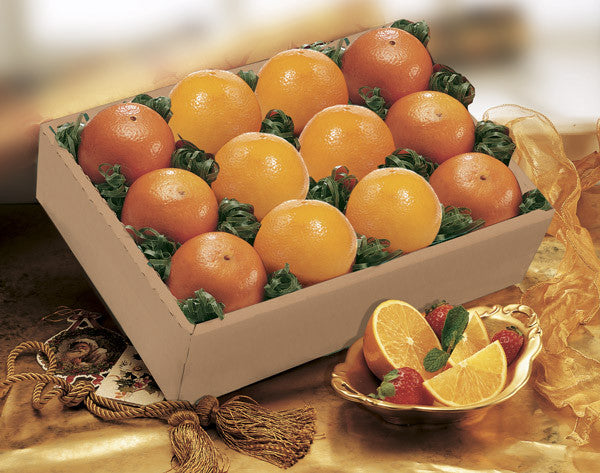 Orange Samplers
$ 37.99
Golden Navels, Red Navels, Tangerines, Tangelos
Vive la difference! This one is for the orange lovers on your list.  Four distinct flavors, each a perfect specimen of the fruit growers art.  Golden Navels, rare Red Navels, sweet Tangerines and easy-to-peel Tangelos.  The smaller gift shown includes 3 of each variety, the larger gift includes 6 of each.
Available mid-November thru December.
Please include $19.99 handling for each gift
If you are placing gift orders to be shipped to multiple addresses,
you may find it easier to place your orders over the phone
while our website is still under construction. 
Our office hours are 9:00 - 5:00 EST Monday - Sunday.