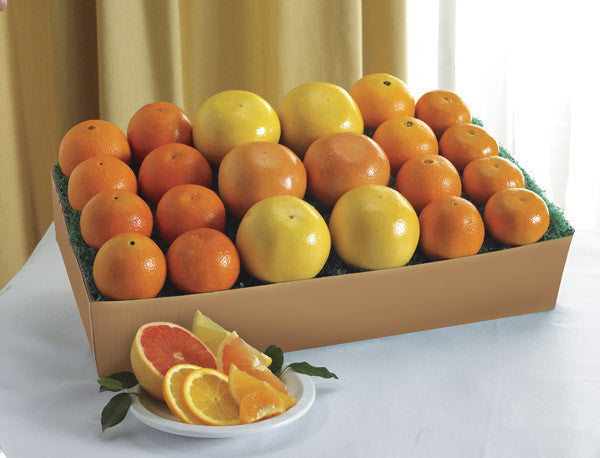 Sun-Kissed Seven
$ 45.99
7 Premium Favorites Together At Last!
Lots of things come in sevens, like seas, continents and wonders of the world.  Now our 7-variety pack with plenty to share.  They'll enjoy juicy Navel Oranges, easy-to-peel Tangerines, 3 varieties of Grapefruit (Ruby Red, Crimson and White), zipper skinned Tangelos and rare Red Navels all in one great gift that's sure to bring the sweetness from Florida's sun.
Available mid-November thru December.
Add $19.99 per package Shipping & Handling
A gift message to your recipients may be added at checkout.
If you are placing gift orders to be shipped to multiple addresses,
you may find it easier to place your orders over the phone
while our website is still under construction. 
Our office hours are 9:00 - 5:00 EST Monday - Sunday.